Amongst the 200 pens I grabbed at the Los Angeles Pen Show in Feb 2011, were- oh- five or ten i plan to keep in my own collection, at least for now. I have a range of mini-collections, and of late I've been assembling a modest set of the Moore streamlined "A" line pens, as in L-96A, L-94A etc. These fly somewhat under the collecting radar, but are pens of decent quality by a respected manufacturer, and they can be found in some lovely plastics. While Moore late in the game had drifted a bit from its very high quality origins, it did still make nice pens. Good trim, nibs of appropriate size, and sound plastic can be found. I've made a small push into this series, having seen nice specimens at pen shows, and maybe inspired by Terry Brack's appreciation for them. I have no intention of collecting these in a completist fashion. There are multiple sizes and colors to be found. Part of the charm is that I still encounter from time to time colors I've not seen before.
At the Los Angeles show I found an oversized specimen ( L-96A model) in a new-to-me color, a green with pinstripes.
Popping color, to say the least.
Green marble with pinstripes of black, gold, and a gray/red mix.
Serious eye candy.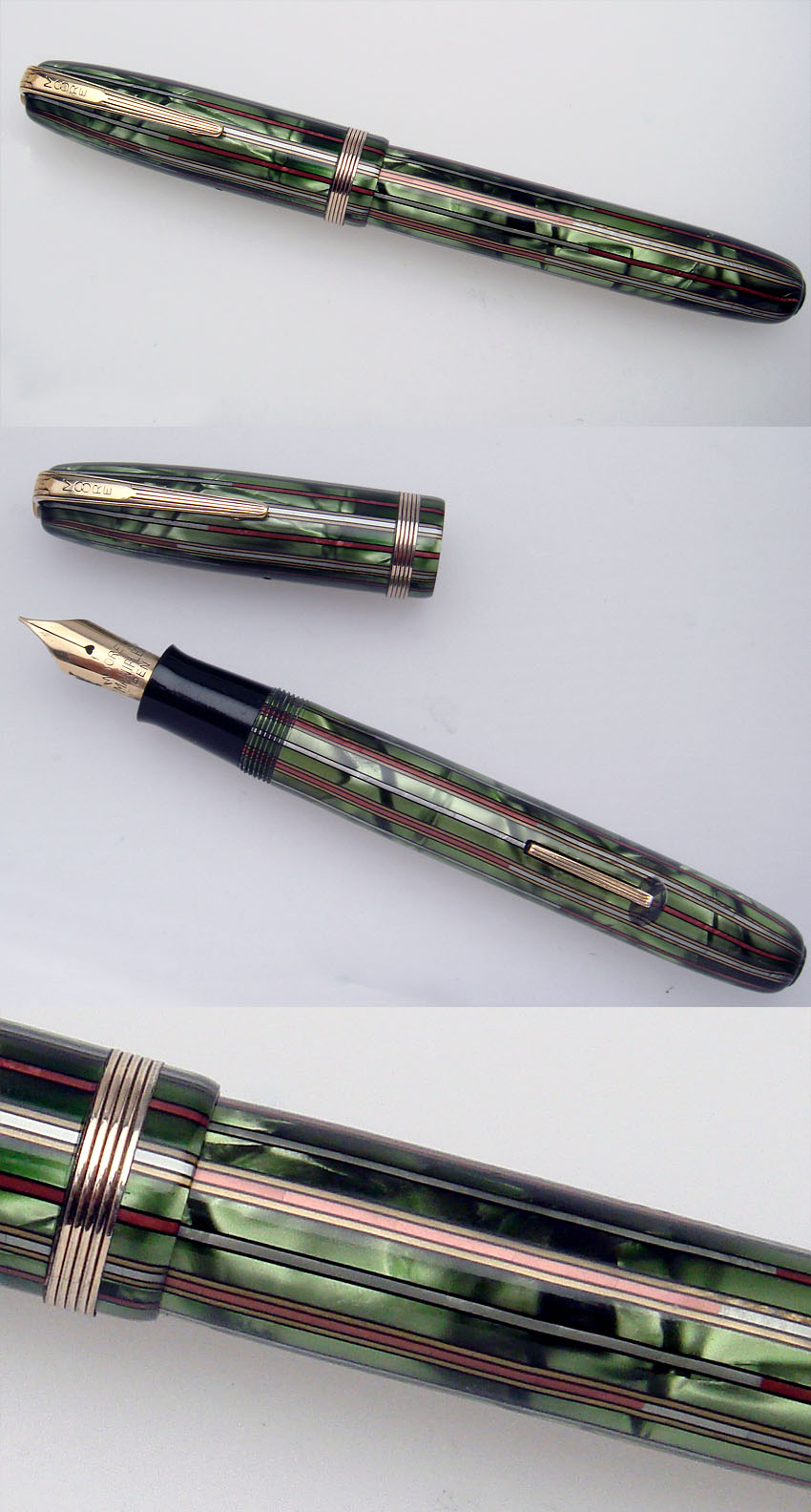 For context, here are a few more of my Moores. Only the top "candy stripe" is the large 96-A, the others are standard 94-A. Note the more prevalent striped pattern and the less common "snakeskin" (can be found in both green and gray I believe)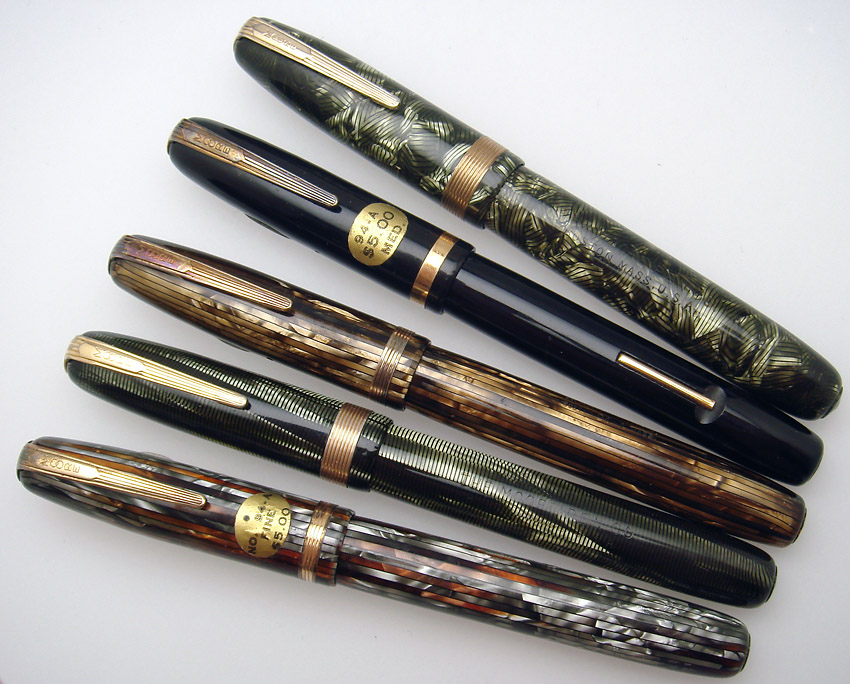 And, an older shot of my snakeskin pattern Moores. Since shooting this bunch, I've found a short slender (ringtop? Cannot recall) and a gray snakeskin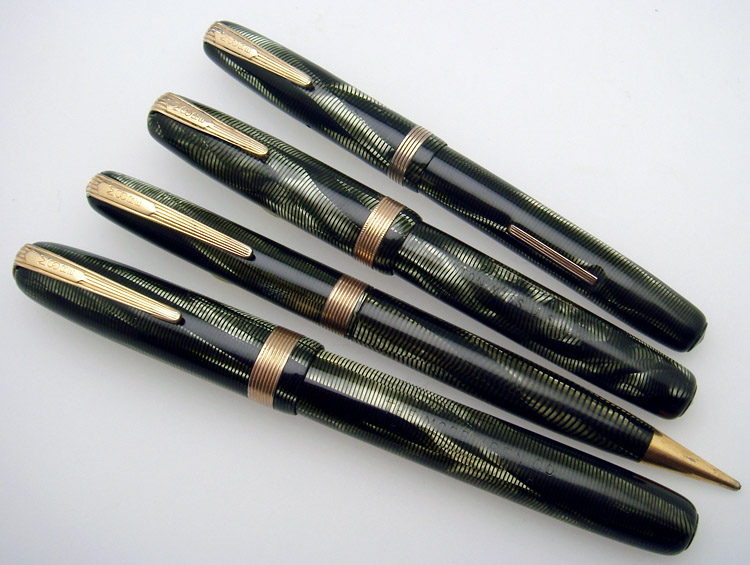 regards
david