At the Atlanta Pen Show (and at Raleigh) I grabbed a bunch of Sheaffers from a pen friend who has a most impressive array of 1950's Sheaffers. We discussed a bit the pen to follow, as it caught my eye with its anomalous features.
As you might know, I do a bit more than a bit these days with 1950's Sheaffers... TM Touchdown (Thin Model Touchdown, a "one year: 1951 pen), Snorkel and PFM. Still learning about them. Here is a typical TM Touchdown. Externals have similar look to Snorkel (bit shorter barrel, though this pen in non-snorkel color called... Green). Note the knurled celluloid (?) partially transparent gripping section.

The pen to follow is that which I grabbed at the recent pen show. Essentially a TM Touchdown, it was a wee bit odd. Look in particular at the nib and section...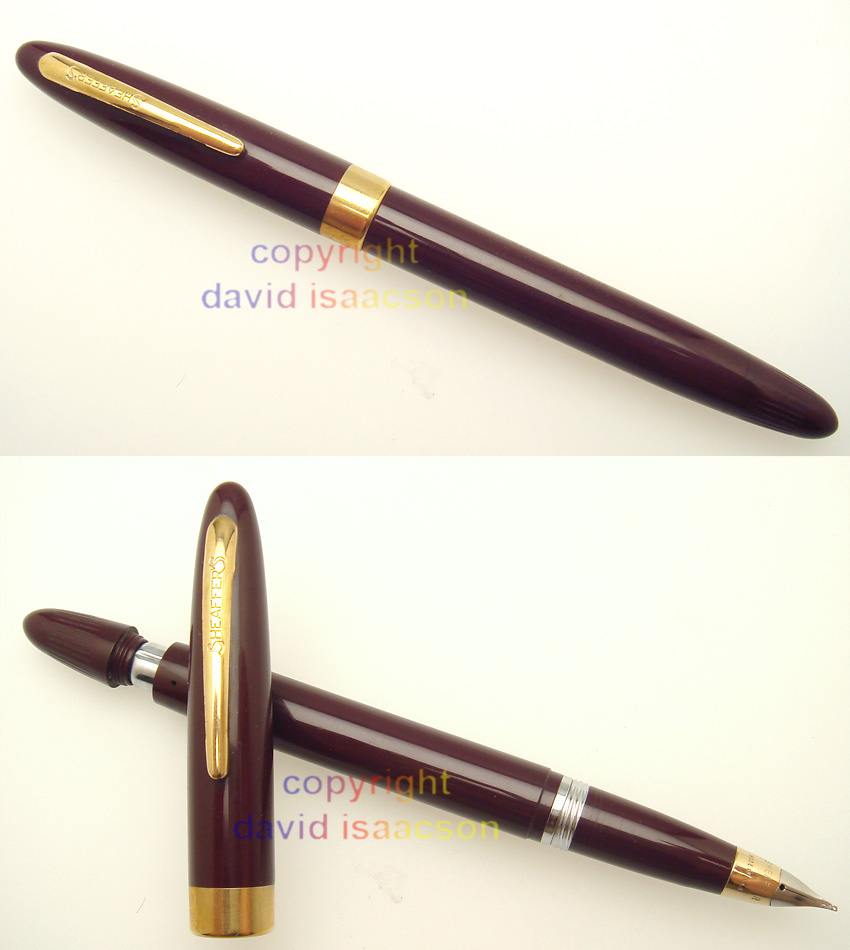 The nib seems to be the short Triumph nib found not on 1951 TM Touchdown but rather on the 1959 Sheaffer Lady Skripsert. Too the gripping section is matching smooth injection-molded plastic, not the knurled partially clear celluloid (?) section of the typical TM Touchdown.
What is this weird critter?
A 'late production" TM Touchdown?
Could be.
Perhaps sucking some of the excitement from the find is that the pen is not of USA manufacture (vaguely recall Australia, but will need to confirm it is not Canadian. Pen not in front of me).
As is case often for pens, non-USA production pens often don't follow our expectations built upon findings for USA-made pens. Still, I've never seen another pen of this sort and find it an interesting variant. Any info out there of course appreciated.
regards
David