A series that had relatively few models and ran just a few years, Sheaffers's WW-II era Triumph family gave us some nice... and some interesting... pens.

"Reverse Trim" references a minority trim metal for a given pen color and model, usually uncommon overall and in some cases with uncatalogued status. Most often, this appears as chrome trim on black pens-- typically found with gold-filled trim-- and in other cases as chrome trim on other colors usually found with gold-filled trim or as gold-filled trim on colors (usually gray pearl) typically found with chrome trim.
Chrome trim also tends to be fragile, subject to pitting and not amenable to restoration with simple polishing, as would be gold-filled trim.
So, for your consideration. A Triumph Tuckaway (1942-5) black with "reverse" chrome trim. Nice Example.
I've not yet researched whether this was a catalogued variant.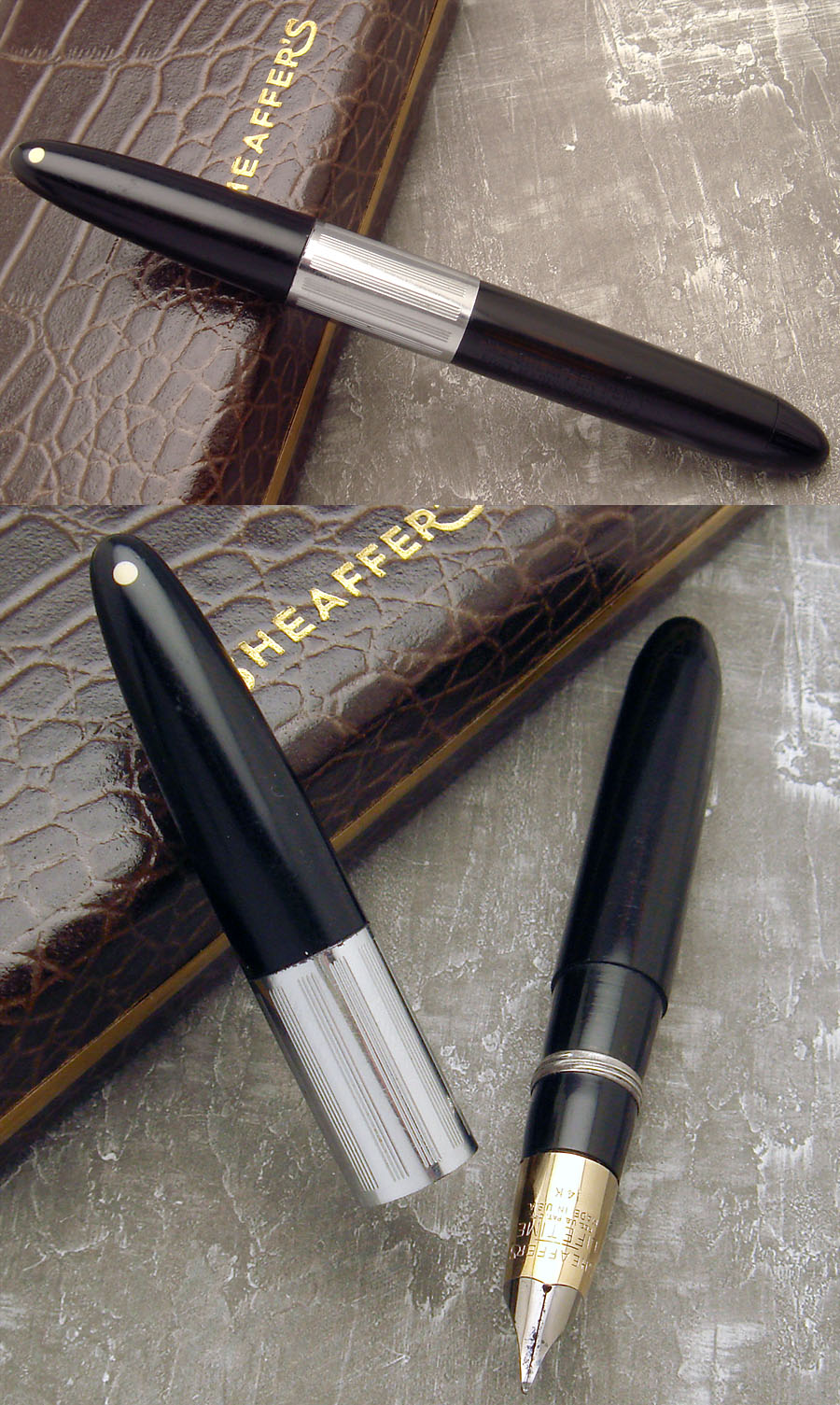 regards
david