A bit of show-n-tell and potential show-n-kvell.
Sooooo... been busy of late processing paperwork for Janesville and have had bad cold last few days, but have peeked in on ebay here n' there.
Spotted a bunch of pens near the end of the run and set a snipe.
$86 for 38 pens need not be a bargain... but there is something potentially special in the pile.
Here is the ebay link
http://www.ebay.com/...em=400258934842
And a shot of the bunch o' pens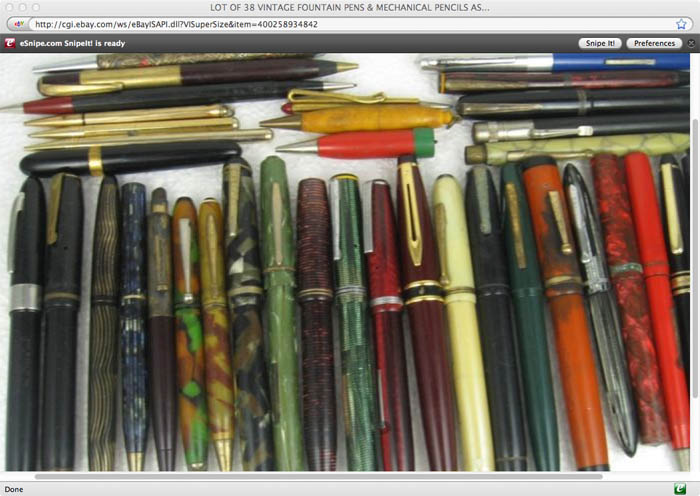 Thoughts?
regards
david