Parkers. What have I gotten myself into?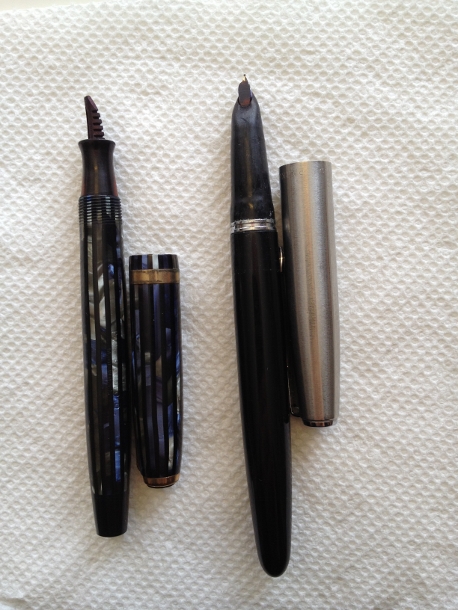 The black one is probably a Super 21 and the section is messed up...like someone decided to heat-shrink it. But it still writes when the nib is water-dipped...a dark blue or blue-black color.
The striped one has, well, no nib. And chips on the threads. But they're mine, all mine.
Hope I didn't pay too much.

;
Can anyone tell me more?