I don't aggressively collect Skylines. The 10-15 I'm currently keeping mostly turned up in the mix with other pens. Skyline actually offers a huge range of variants. They often make nice writers and are of decent construction, save that the injection-plastic (solid color plastic parts) can be a bit fragile. I enjoy seeing nice examples and often stock the series for sale. I concede I've never reviewed the old catalogues that might show this model.
At risk of "yeah, sure", I really have never set out to find the oversized model-- Executive-- which is a somewhat poorly appreciated pen in the general hobby community. I've bought them when they were part of larger collections or when I stumbled on pens at pen shows in situations in which I simply could not pass.
In fact, I had never seen one in brown-- or thought I hadn't-- until the Los Angeles Pen Show, Feb 2014, when I stumbled across and bought two not an hour apart. When it rains it pours. Then, when I returned home and continued to sort a few hundred pens I'd not explored in a couple years, I found a third example, albeit something of a parts pen.
So, reviewing my old pens, I turned up 7 Executive pens and a pencil. Found one in burgundy.
Then it occurred to me that I'd not seen an image online showing together four colors of Executive.
I'm not really crazy about the following images. They're a bit contrasty and don't do the pens justice.
So, anyone care to add info/images?
Any other trim found?
When did these appear in catalogue?
The pen at right is standard size Skyline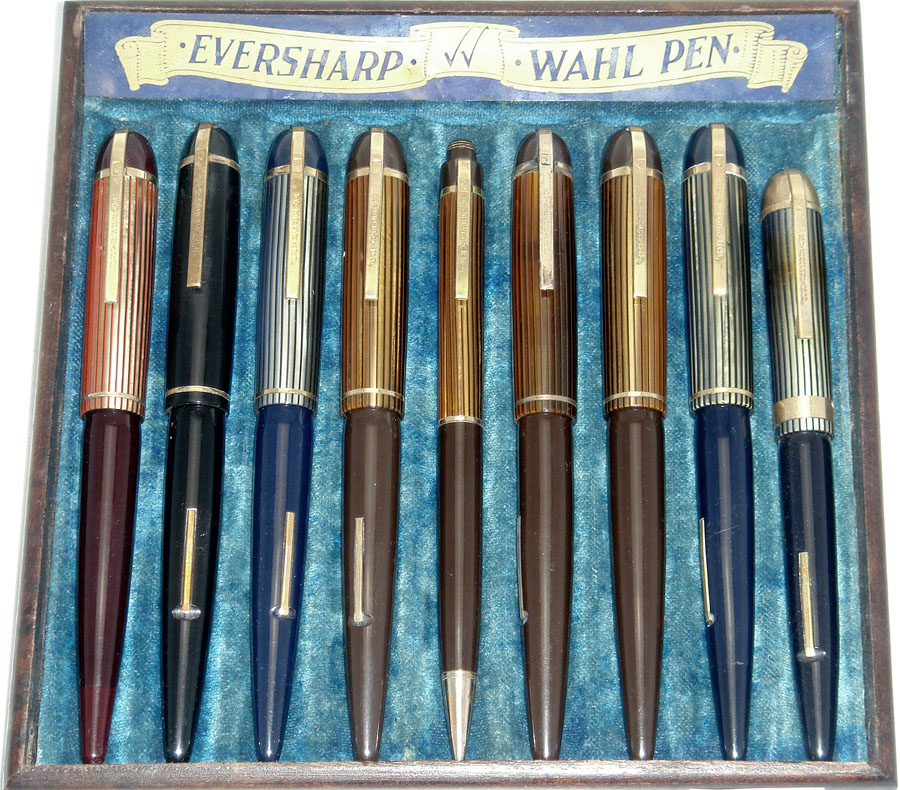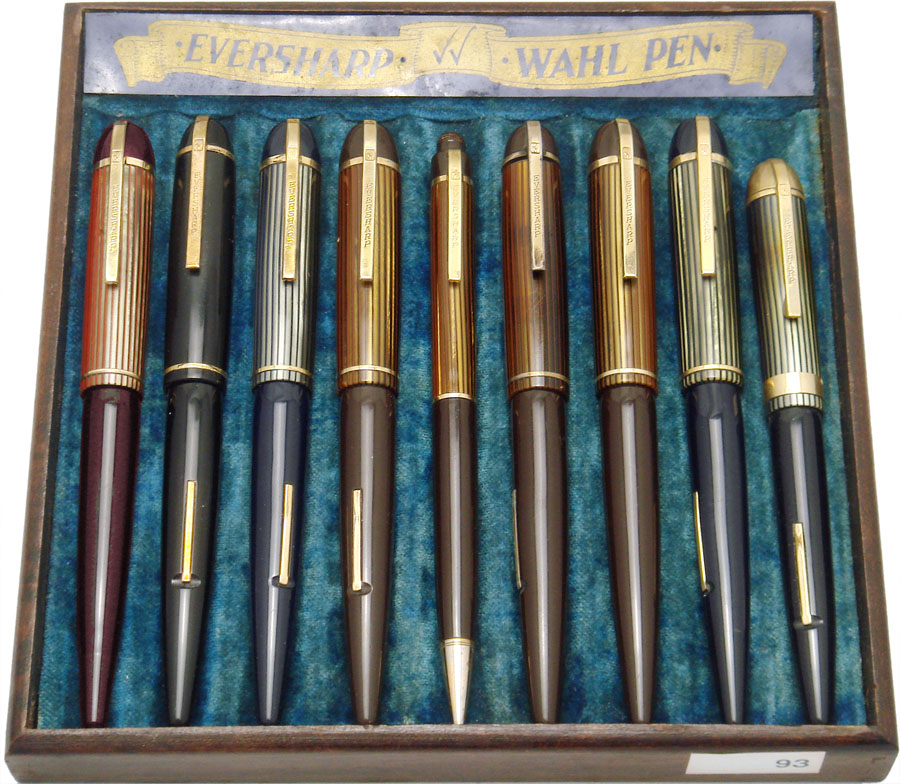 regards
David