Since I have added a few more pens, I decided to take some pictures of my Waterman 94 collection. As I have said before, these are some of my favorite pens - perfect size, nice size nibs, great writers, unique colored hard rubber ripples, beautiful plastics. Anyway here they are: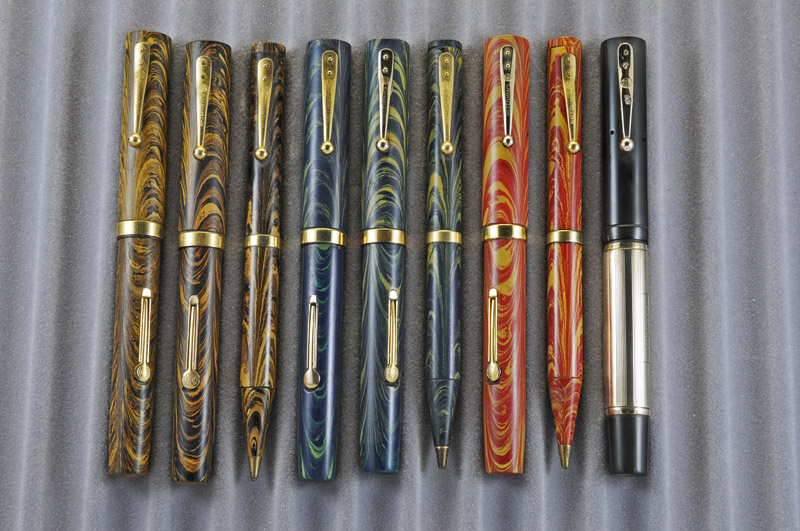 These are all Hard Rubber pens.
L to R: Olive Ripple, Blu-Green Ripple, Rose Ripple, BHR half overlay in 9K gold.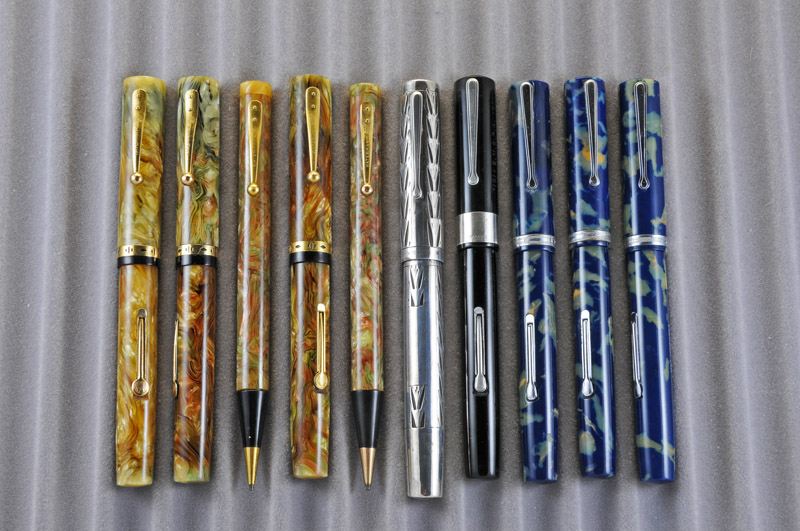 These are all plastic pens.
L to R: Persian, 494 Bayleaf overlay, Black with Sterling trim, Blue Cream.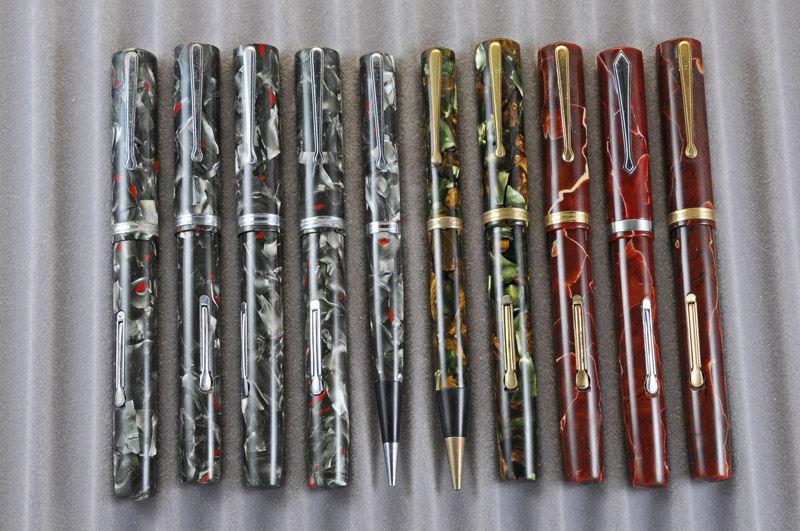 These are also plastic pens.
L to R: Grey Pearl, Moss Agate, Mahogany - the middle one with reverse trim and original Patrician clip.