The single Nozac in my personal collection (as of Sept 2014). I could not pass on it when it popped up at a pen show. A bit concerning to me, I don't recall exactly from whom I bought it.
Silver pearl chevron celluloid. 7-M oversized pen. Deluxe trim (or so I'm told) with wide decorative cap-band and with matching striped section. Not sure if the two-tone nib is typical or not to OS pens. I have other Nozacs lying about, but I'm content to have just one in the collection. Not a bad one to have in the collection

Oh, yeah. Mint stickered. Pencil is shown with clip obscured in order to show the sticker.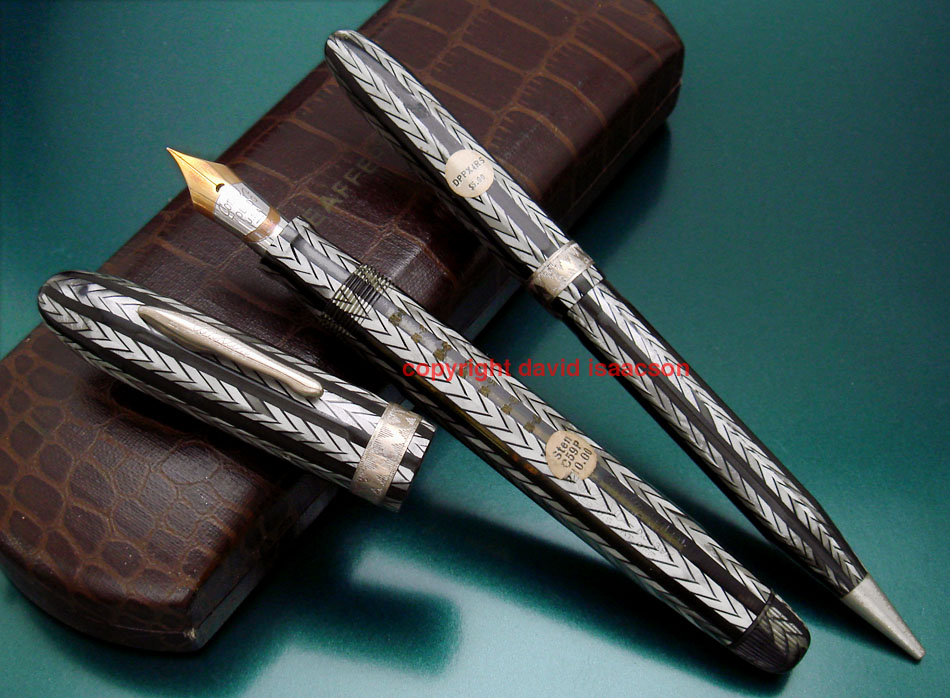 regards
David