Hi,
I continue to sort trays of near modern and modern pens recently acquired. I seek help with one Pelikan and two small-name pens.
1) Slot 8:
Pelikan.
. Seems bit short for an M-200 (and has no model number on it). Piston fill. Plated nib.
2) Slot 6: a Tuyner (?) Rotex with gold-plate nib. Piston fill. Seems well made. I've never seen one.
3) Slot 7: Cleo Skribent. 18k nib. Very stylish pen. Converter filler.
Any help appreciated.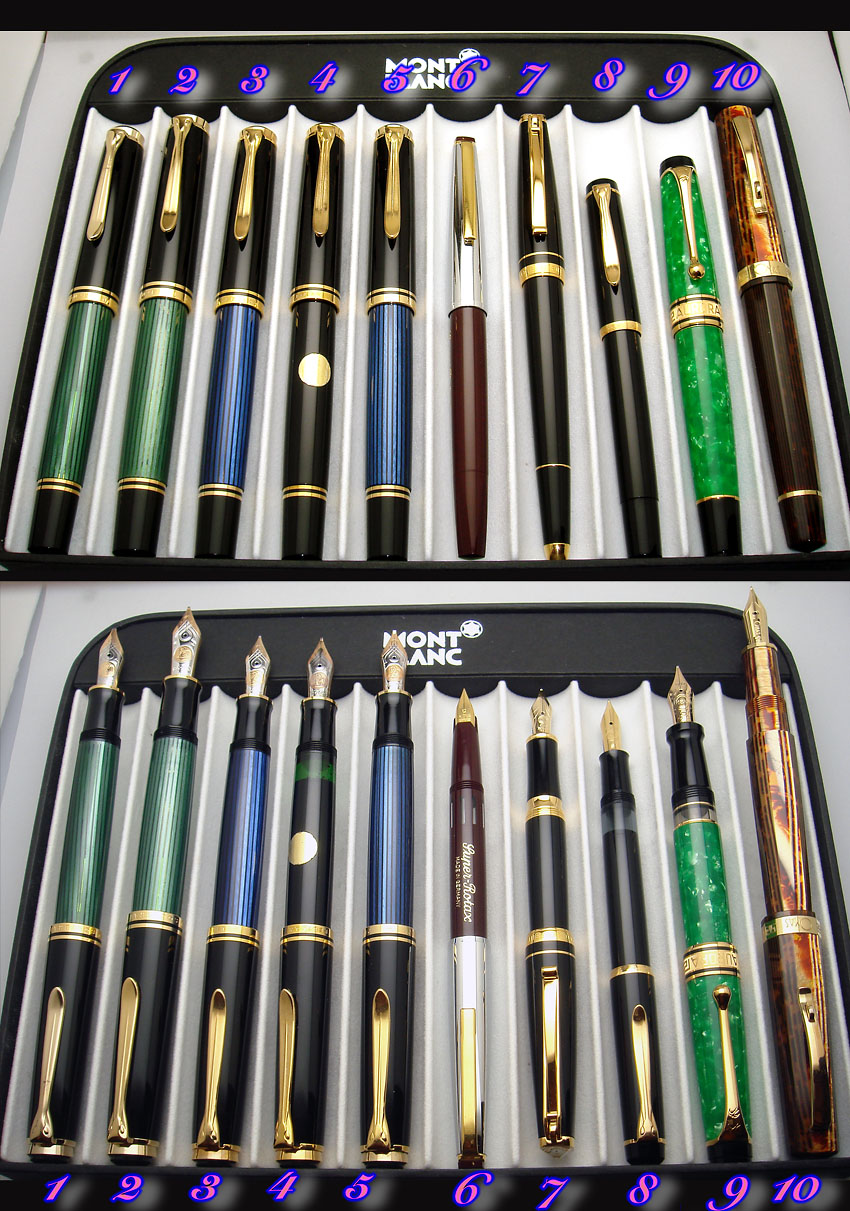 regards
David