it's been a while since i've picked up any vac, but i couldn't pass up this very nice set in silver-pearl on ebay: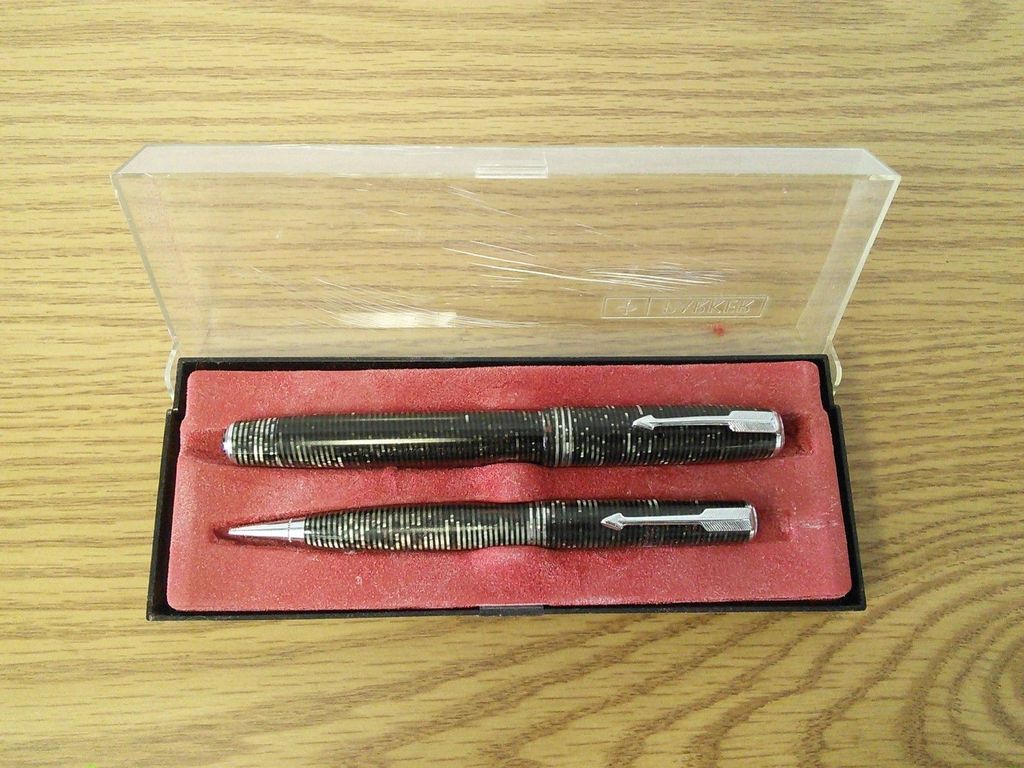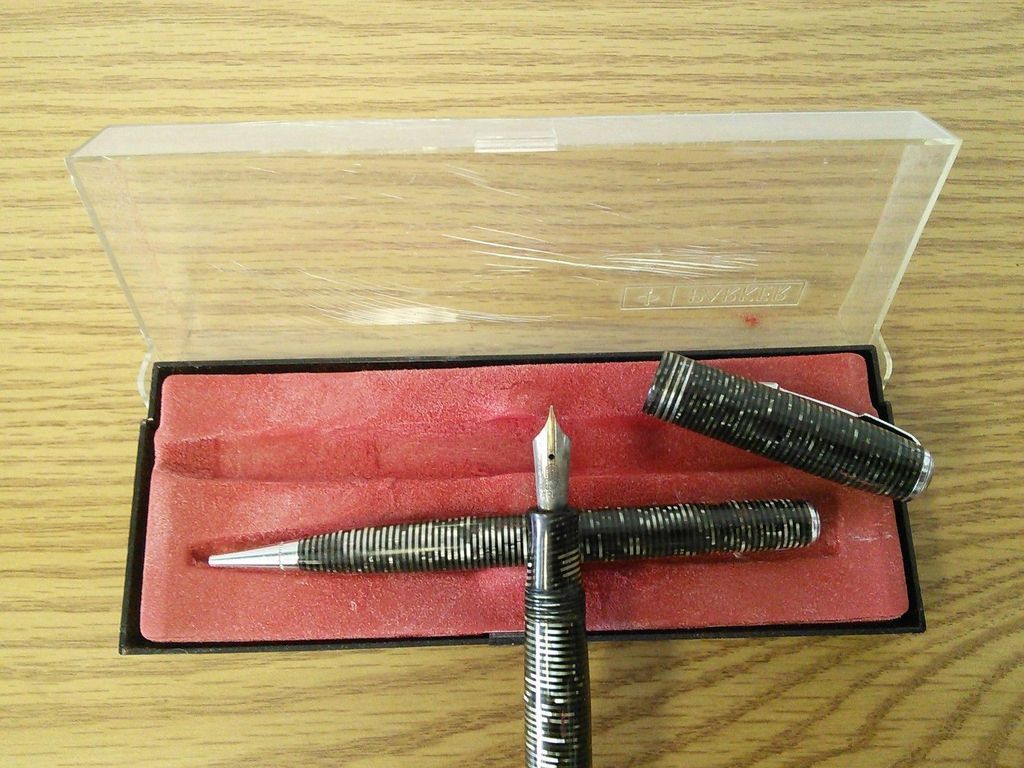 no dimensions were given in the ad and there was no time to ask or wait for answer, so i took a chance and got the set for a little over $100.
i'm hoping for an OS--the pen seems chunky enough--but i figure that even as a standard, the set would be well worth the price, given how clean it seems to be, especially the trim.
thoughts?