Has anyone got any experience with replacing the sac on these late leverless pens?
My current plan is to knock out the nib and feed, and use a dowel to hold the (#16) sac straight as I screw the section back in.
I can't see any way of removing the turn knob, and the pressure-bar sits in a flat on the section threads, so it must be in place and rotating while the section is screwed in. This does mean it will rotate with the sac, so maybe not too much of a problem?
Any thoughts or suggestions welcome!
John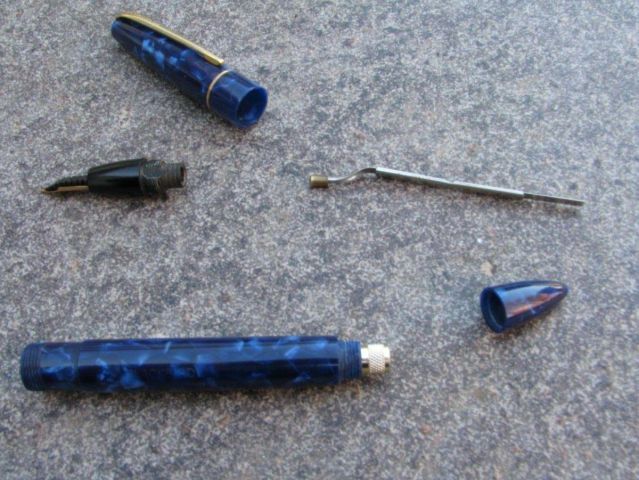 Edited by johnmc2, 26 September 2015 - 07:27 PM.