The "mini collection" perhaps is a haphazardly defined notion. So it goes with collector jargon. It can reflect a complete spread of a niche selection, say a 6 item hoard encompassing all the variant pens and pencils for Sheaffer Balance only the marbled blue/white color called Blue, made for perhaps just a year or so. More generally it can represent even an incomplete array of the subject of interest, linked by color, brand, model, filler, etc. Perhaps we can say it represents a focused subset, complete or not, within a collector's global collection.
I've grabbed 1920's-ish Sheaffer metal pens when I've had the chance. Quality pens in a nice variety of patterns, metals, sizes and evolutionary tweaks, there are... many... varieties. I've never tried to count even the catalogued range. In my view they are somewhat under appreciated, relative at least to the attention lavished on Waterman overlays from the same era. Pens are found in gold-filled, sterling silver and (rarely) solid gold. Some have metal encompassing the entire barrel and section. Others expose some rubber on the proximal barrel and have rubber gripping section. They range from wee midget pens with #1 nib to many I've seen with #3 nib in full length clip pen. I've shot one large pen in rough shape and have seen no others of that size. I've not set out to amass a complete collection. But, when I find one in nice shape at reasonable price, I add it to my collection. This is a collection that has no hard and fast goal, but seems to grow randomly, unlike some of my other mini collections. I like that. Adds some balance (no pun intended) to my approach to collecting.
Especially in ring top form, these often can be found in affordable fashion. I routinely see far more in gold-filled than in silver. Trick is to watch for significant dents, brassing, and corrosion.
So, in a recent spate of "quick and dirty" pen photography sans light tent, I tossed amongst other mini collections my metal Sheaffers into one of my "Peter Miller" Waterman repro trays and shot 'em. I seem to have left out one of the most interesting pens. Bad me. It is a medium size clip pen (#2 "Sheaffer Self Filler" nib iirc) in a rather uncommon basket weave pattern. So it goes. Might look to be many pens ,but keep in mind, this is nearly 13 years of casual search, indicating on average about 2 pens per year. Given enough time, that adds up.
Do peek at the eye candy.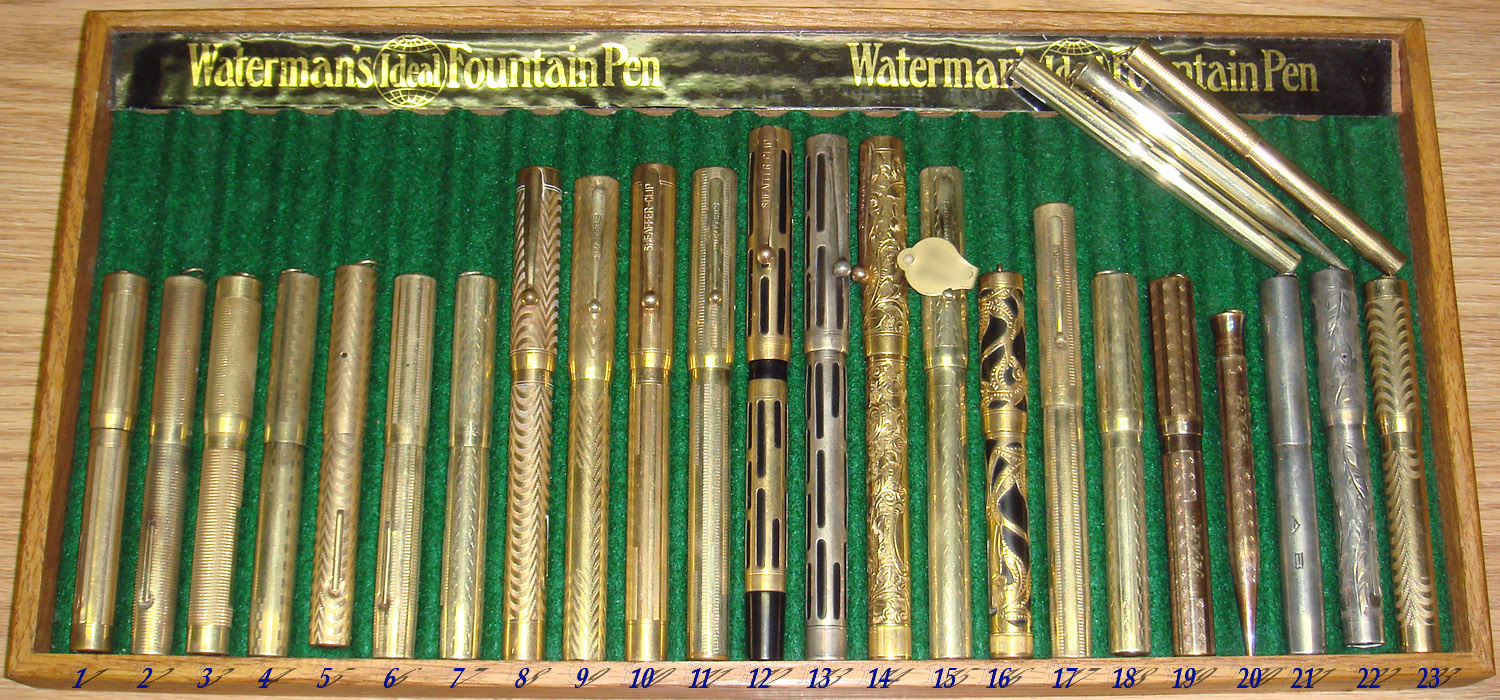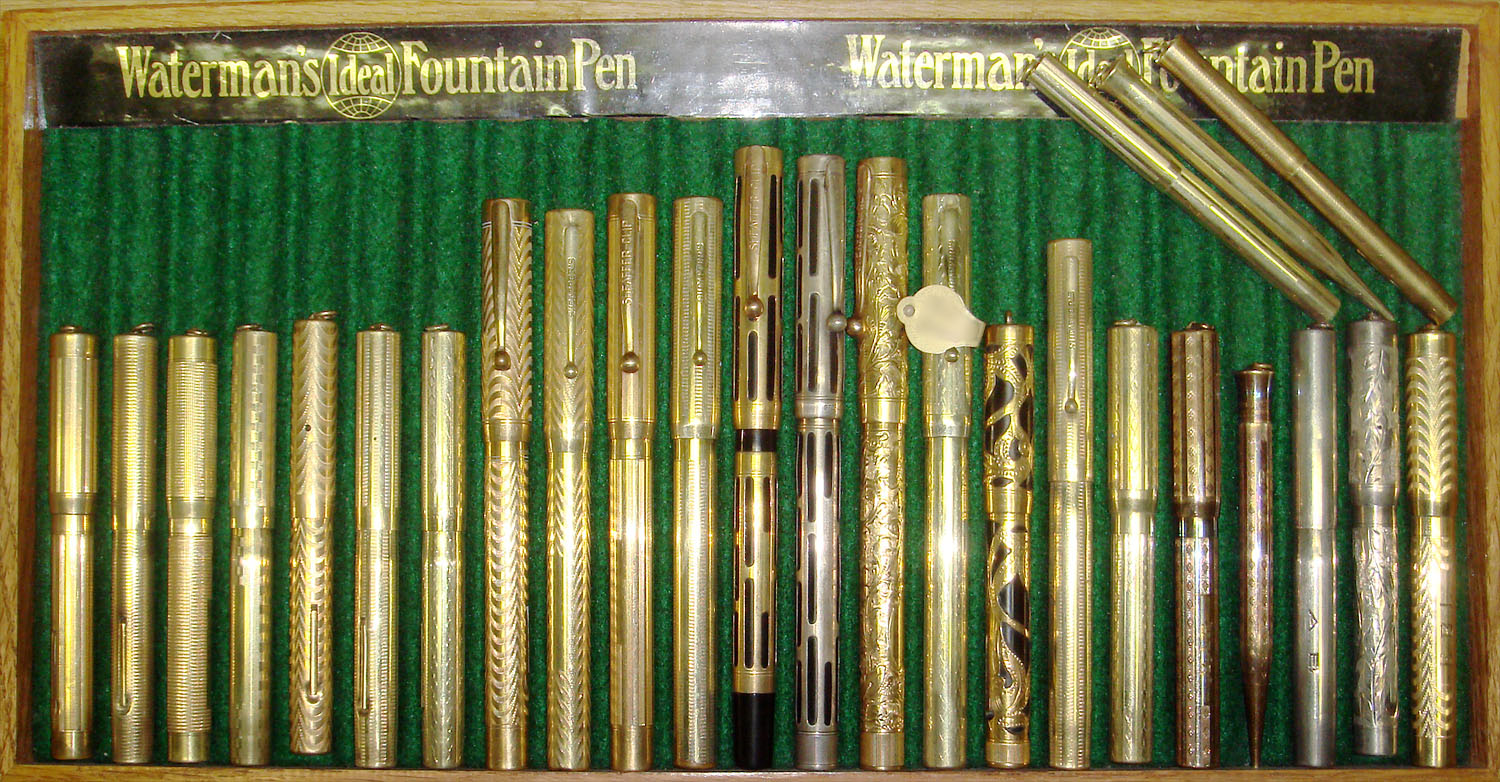 Comments invited of course