I thought readers might enjoy seeing photos of a Sheaffer "Vacuum-fil" project I'm working on.
The pen is a very early Sheaffer sub-brand "Vacuum-fil" plunger filler with the very rare and very early THICK coated plunger rod. These photos illustrate a common problem:
the plastic/rubber coating of the plunger rod gets stuck in, or fused into, the extra large packing unit. Fortunately some of these early pens have threaded packing units that can be removed. I did that in this case, and you can see the whole removed threaded packing unit hanging on the the end of the thick coated plunger rod.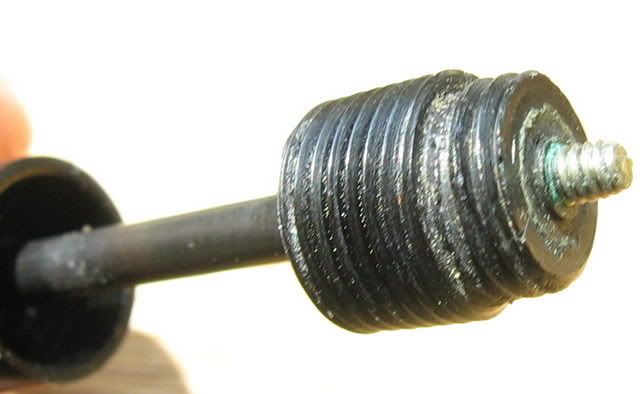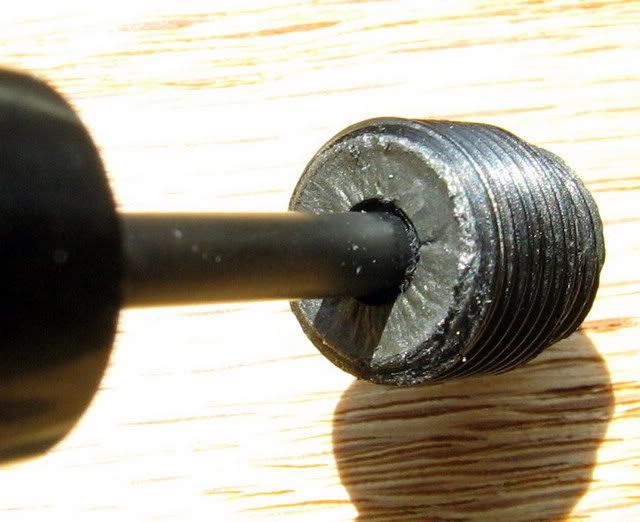 That packing unit is on tight and cannot be moved without damaging the rod's plastic coating. So I am now soaking the whole thing in a rapido-eze/ammonia/water solution in the hope that something will soften up inside the packing unit. Obviously, when the packing unit cannot be removed, this operation is really difficult!

I plan to use these shots as the first in a progressive description of thick-rod repair.

Cheers,
Gerry Berg