My recent hunt for pen knives done in pen plastics continues.
This one is quite close to Parker Duofold/Parkette plastic. And, I really need to pull Deluxe Challenger and marbled Vac Junior (which can lean more fuchsia when fresh) to compare as well.
This might be a near miss. The knife shows color a bit more pink than the Duofold, although thickness of cut, shape, backing can affect hue. Still, for a few bucks, I'm not complaining.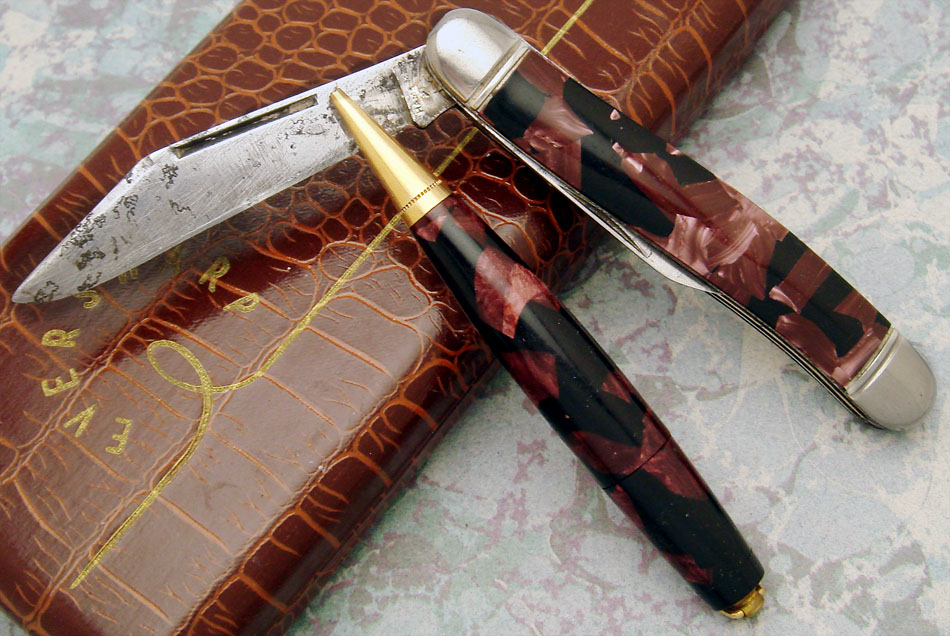 regards
David