Recognizing the baggage associated with pendom term "transitional", there are a couple Waterman Patrician pens which have features that are off-catalogue for that model, and which evoke early/late findings for that pen.
The topic has arisen repeatedly over the years. The best online reference I can find is at Vintagepens.com
Vintagepens.com Waterman Patrician "transitional" profile link
I've had the chance to photograph a couple over the years. I've seen several in Jade celluloid. This one has a pre-Patrician lever, an early-style riveted clip, the bland cap-band, and shortened black end plastic. What might be a nice feature of this photo is the juxtaposition in scale of a "transitional" with a conventional Jade Patrician, both with great color.
Was this a pre-Patrician? Why is only Jade seen (assuming I'm not mistaken in believing only Jade is seen)?

And, lest we grow bored with early-seeming Jade transitional Patricians, what then is the deal with these late-seeming(?) Turquoise Patricians that have what I believe is a late-style clip?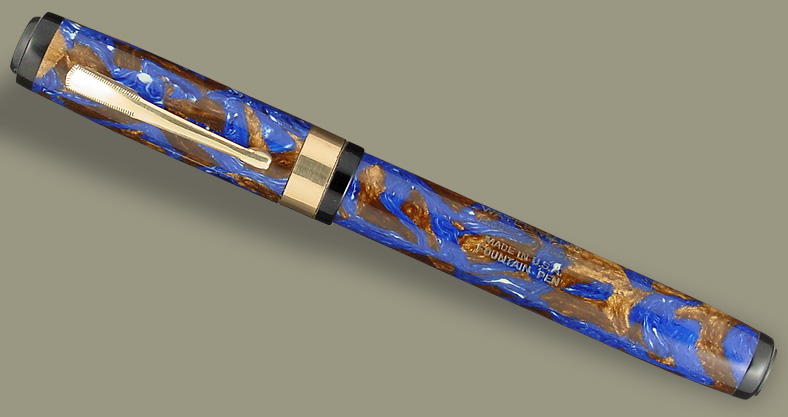 Recollection (eep!) is that both mutant Patricians have non-Patrician nibs, but I don't insist.
regards
David