Here's my modest collection of Camels: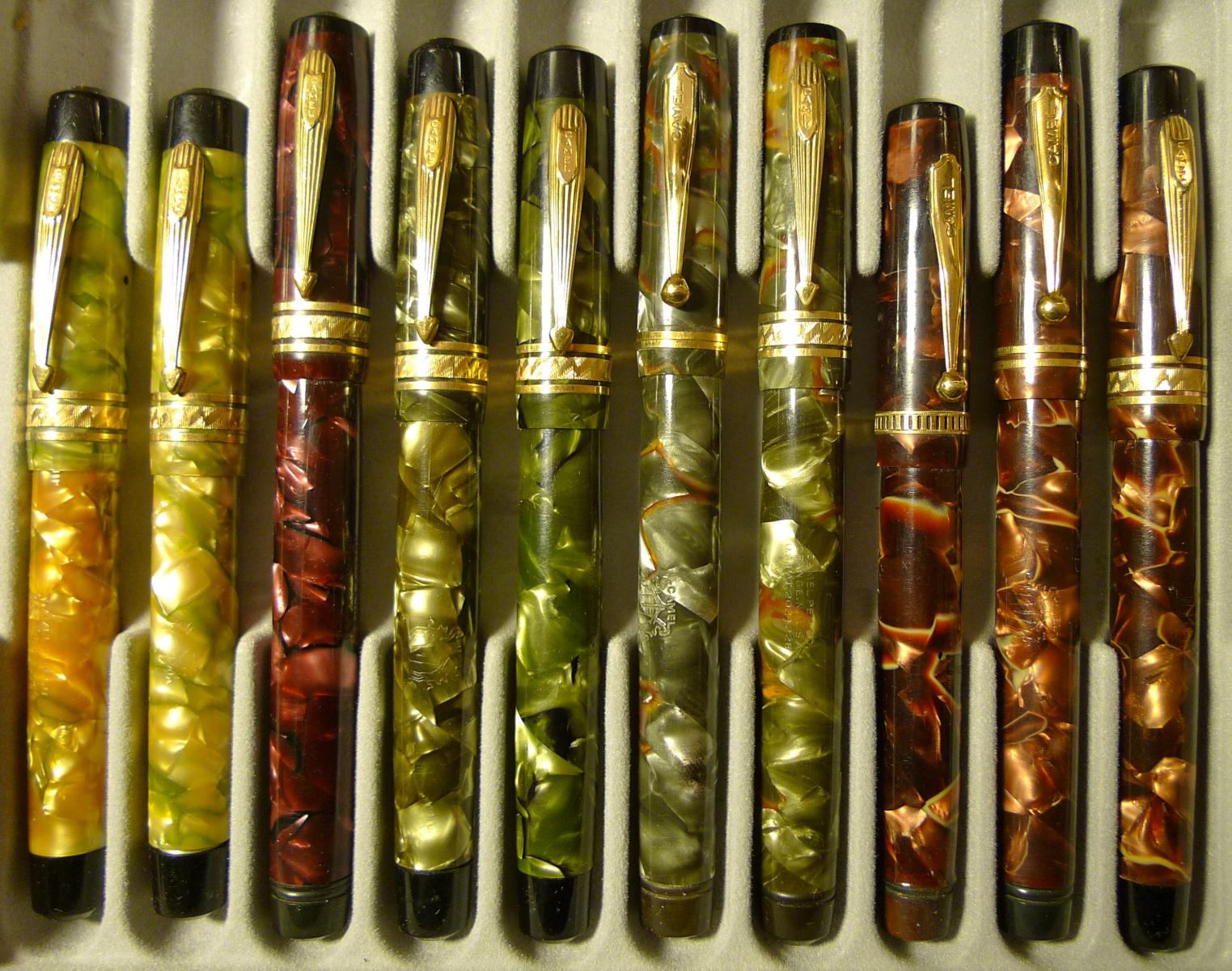 Camel Pens were located on Central Avenue in Orange NJ until they were purchased by Wearever. My grandfather also had a factory in that area (Shiman Jewelers) and I'd like to think that the two owners might have known each other and might have done business together.
At first, I really didn't find a whole lot of beauty in the pens, it felt more like an interest born out of some sense of family connection. However, as I've found cleaner and nicer camels, I've begun to appreciate them for their quality and beauty of the celluloids.
At one point, the prices really spiked on Ebay - they were selling for $350 and more! My last win I took for $120 which is much more palatable.
I might even think about restoring them now into button fillers (they used to use ink pellets that were supposed to mix with water allowing soldiers to bring ink with them to the front lines).
Marc