Older picture, I replaced some of these since this was shot, and might have even got rid of a few. Interests change, wane, and other priorities. I still got the case though...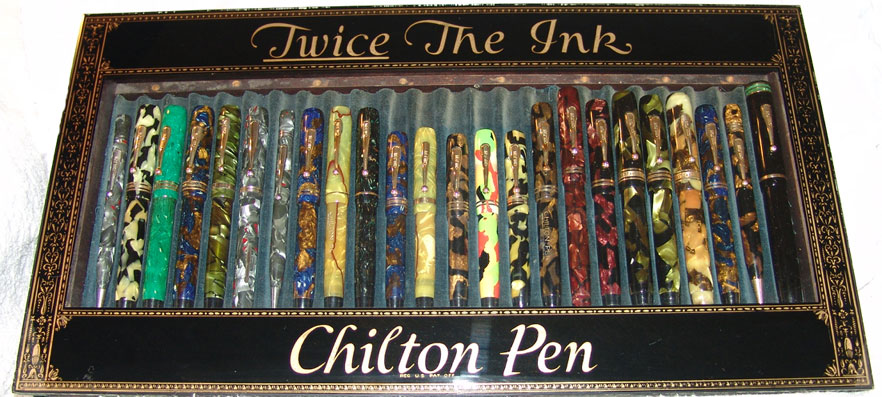 Here's an example of a tough Long Island color. Sorta looks like egg drop soup. I don't know of many of these that have survived. Color was terribly unstable. This was the best example I found in many years of collecting. This color, is a "high number" long island color.

Most expensive chilton (or any pen I ever bought.... this one was a financial setback, but I still look at it a s a crown of my collection. How often do you get opportunity to buy ultra rare, new, pen and pencil sets?

Here's 3 years and $300 later.... just for a nib. I think the price is still a deal, if you need one...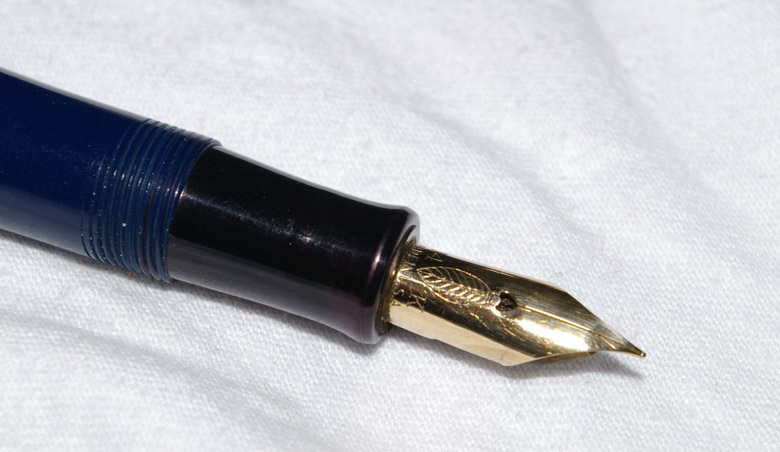 I can remember, when all I dreamed about was to own a turquoise long Island, and here's one that I passed along, since the color wasn't as good as the other couple examples I accumulated. Weird how times change in collecting this stuff for a while.

Another high number Long Island color... this one was a 7 year project, I bought the pen, with a damaged cap from the late Al Mayman, finally located a great parts pen, and made one great pen, one decent example. Here was the great pen.

Sometimes collecting is having vision..... here is the before, as purchased,....

and the after, junk cap, replaced clip, one of my 5 absolute must keep pens....