I've had the pleasure to handle many hundreds of Wahl metal pens over the years, own a few dozen here and there, and photograph oodles. Nice pens.
At the LA Pen Show last year (2012), I bought a nice collection of Wahls, including perhaps 20 metal flat-tops from the 1920's. Only lately I've looked closely at some of them.
We've discussed here pens made of gold-filled, silver-filled, sterling and solid gold.
So, here is a pair of the pens from the LA hoard. Tiny things with #0 nibs. Not sure they were called babies/midgets/what-have-you (I'm away from my catalogues). I've owned probably ten over the years. < 4" and skinny things. Here they are on my usual photo prop box (a Wahl box from probably the mid-late 1940's, which holds standard size pens). Note how little are the pens. Solidly made. High quality.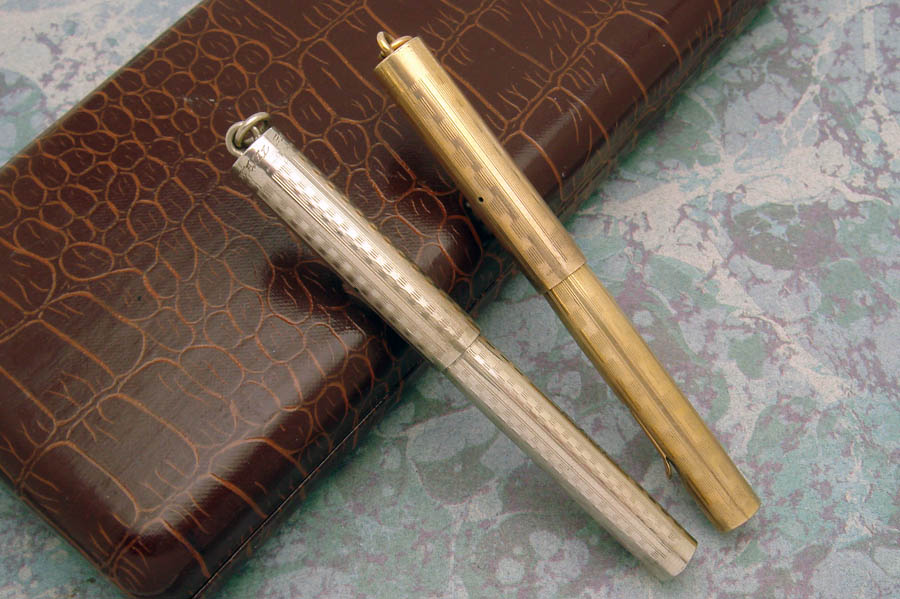 But, what i just noticed on the "silver" pen was what appear s in the second photo. I play at Wahl with some seriousness, though I don't recall discussion before of the following. Perhaps just my ignorance, but I find this... charming. First I've seen... or at least noticed.
Thoughts?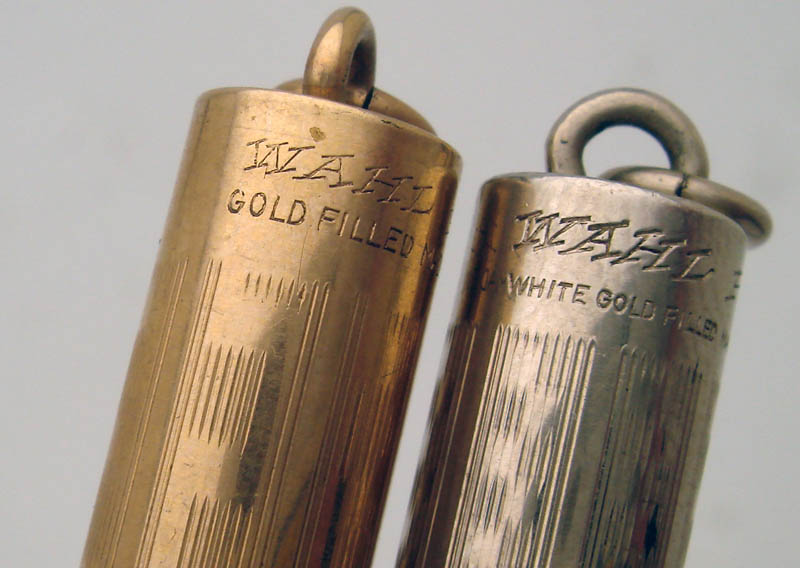 regards
david
regards
David