In a discussion on one of the FB pen pages, my friend from Eretz Yisrael, Tsachi, offered up a shot of a remarkable array of Parker 180 Fountain Pens, a high quality Parker series that falls a bit under the ol' collecting radar, relative to some of its Parker sibs.
The topic came up during discussion of the Janesville Pen Hoard (also featured here at FPB) I'd recently acquired as that collection contained a few 180's. I'll have to dig up a bit on the history of that model, probably from Tony's website.
The 180 is a slender pen, with somewhat bizarre blade-like two-sided nib, offering two points in one.
Here is Tsachi's shot; a grand collection no doubt.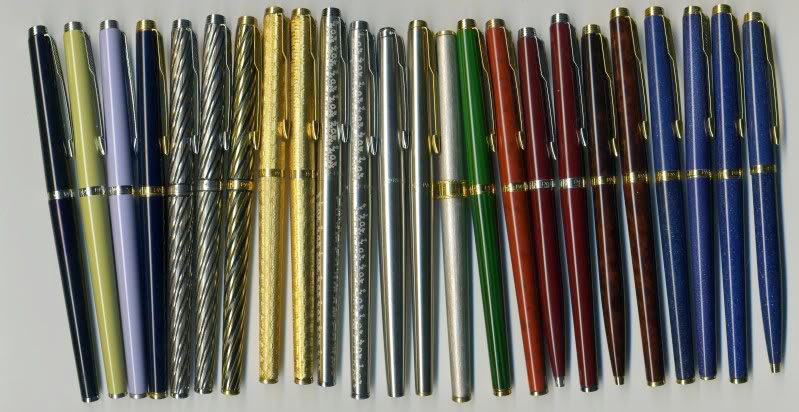 regards
David