One of the most common problems with Parker 61's is a missing arrow.
So I decided to start making my own arrows. Since I have one complete (with arrow) pen, I use it as a guide for size and form.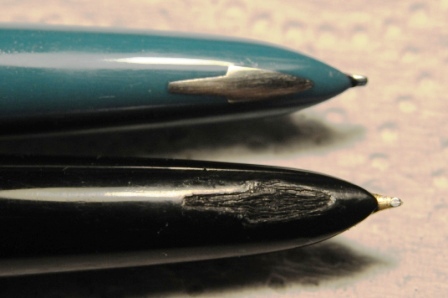 I take a fine sheet of aluminum metal. Using scissors I start cutting a rough arrow form.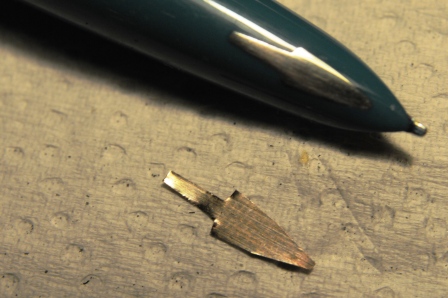 The final form is done using a Dremel and carefully trimming the contour until it matches the original arrow.
The arrow is then glued with cyanoacrylate glue. After a couple of hours the surfaces are polished with very fine sandpaper and polish.
Here is the final result:
- original (teal P61)
- two fabricated arrows (black and gray P61)
Are they perfect? Not yet. But they match my requirements and I had a lot of fun doing it!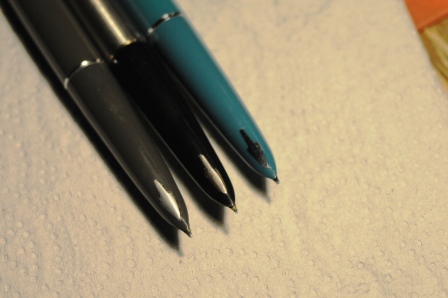 Regards,
fernobre