I just acquired this Omas at Stilo Fetti in Rome. Marco, the proprietor, told me that it was a limited edition made specifically for Stilo Fetti. Does anyone know the name of the colo? I have heard "saffron", "senape" (Ital. for mustard), and "Burkina". Any information would be appreciated.
The cap (far right) reads: "Omas Italy 017/131".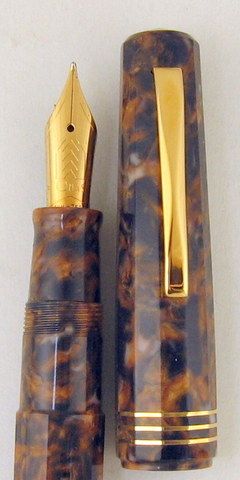 Edited by Gerry Berg, 18 May 2015 - 03:10 PM.