Hi,
The third issue, completing the magazine's first year is out. And, it is nice.
Interview with artist Marta Torres-Quinones

Attracting Millenials to the hobby. Erin Escobar
A.T. Cross & the Century ballpoint pen. Paul Erano
Good Service (Parker) Golden Jubilee fountain pen. David Isaacson
Essay: The Medium is the message. Nicholas Ayo
... and more...
Should be hitting mailboxes shortly. Please do comment once you've had the chance to read. Questions invited.
For those of you (most of you) who have first year subscriptions, it is time to renew.
Erano continues his 25+ year history of contributing to the print literature of our hobby.
Renewals for Fountain Pen Journal at the main website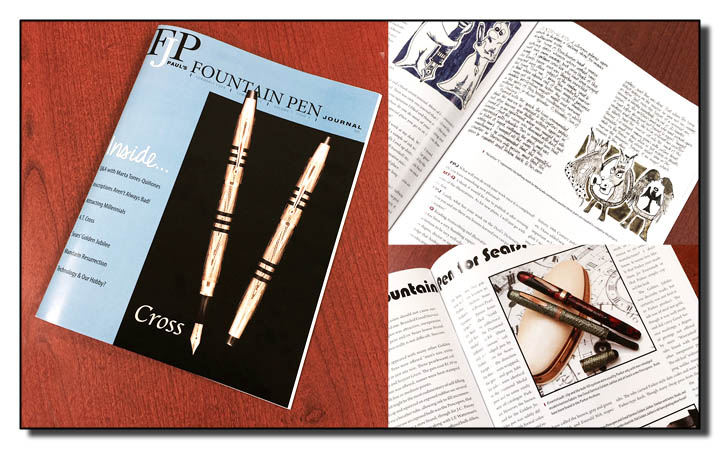 regards
David