Cross Century has been around since 1948 or so. "First year" pencils have a ball end on the clip. The ring tops show up occasionally, especially on ebay. Saturday, I found my first ever demi/vest pocket pencil. In sterling, too. Full size pencil at the bottom, for comparison.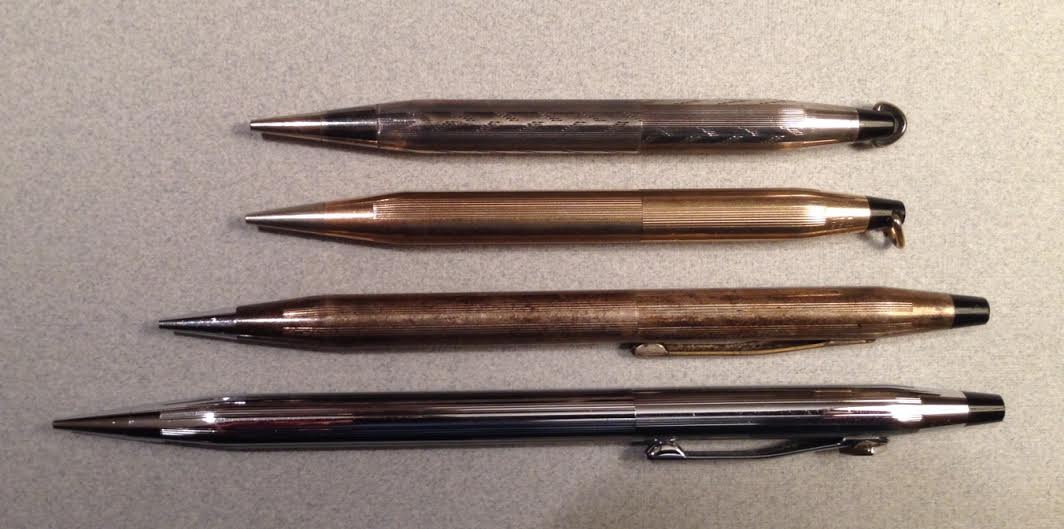 Not sure the sterling ring top (top) is a Century. It's marked aXt rather than Cross. It's older than the GF example in that it's not made with an eraser (nor is it supposed to come apart, I discovered after non-destructively removing the cap....)
Edited by matt, 08 June 2016 - 05:02 AM.