A lucky and pleasing win from our local auction site - a WAHL SIGNATURE OVERSIZE in red & black mottled hard rubber. Price converts to US$105 paid. In original and excellent condition with no brassing to the gold fittings.
It is a large pen at 140 mm capped with a barrel diameter of 14 mm but well balanced in the hand with or without the cap. A very nice addition to my small WAHL EVERSHARP collection.
Innes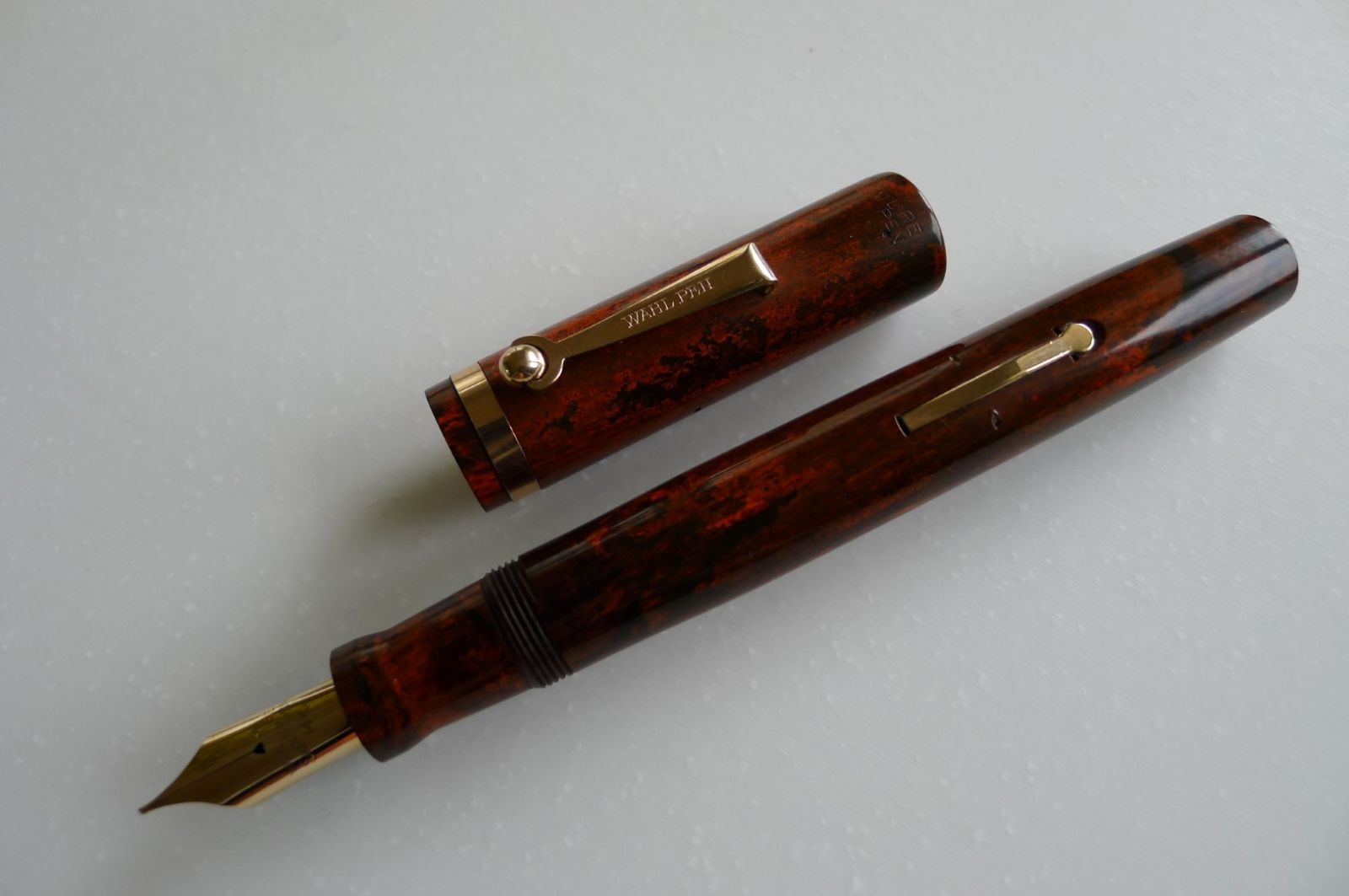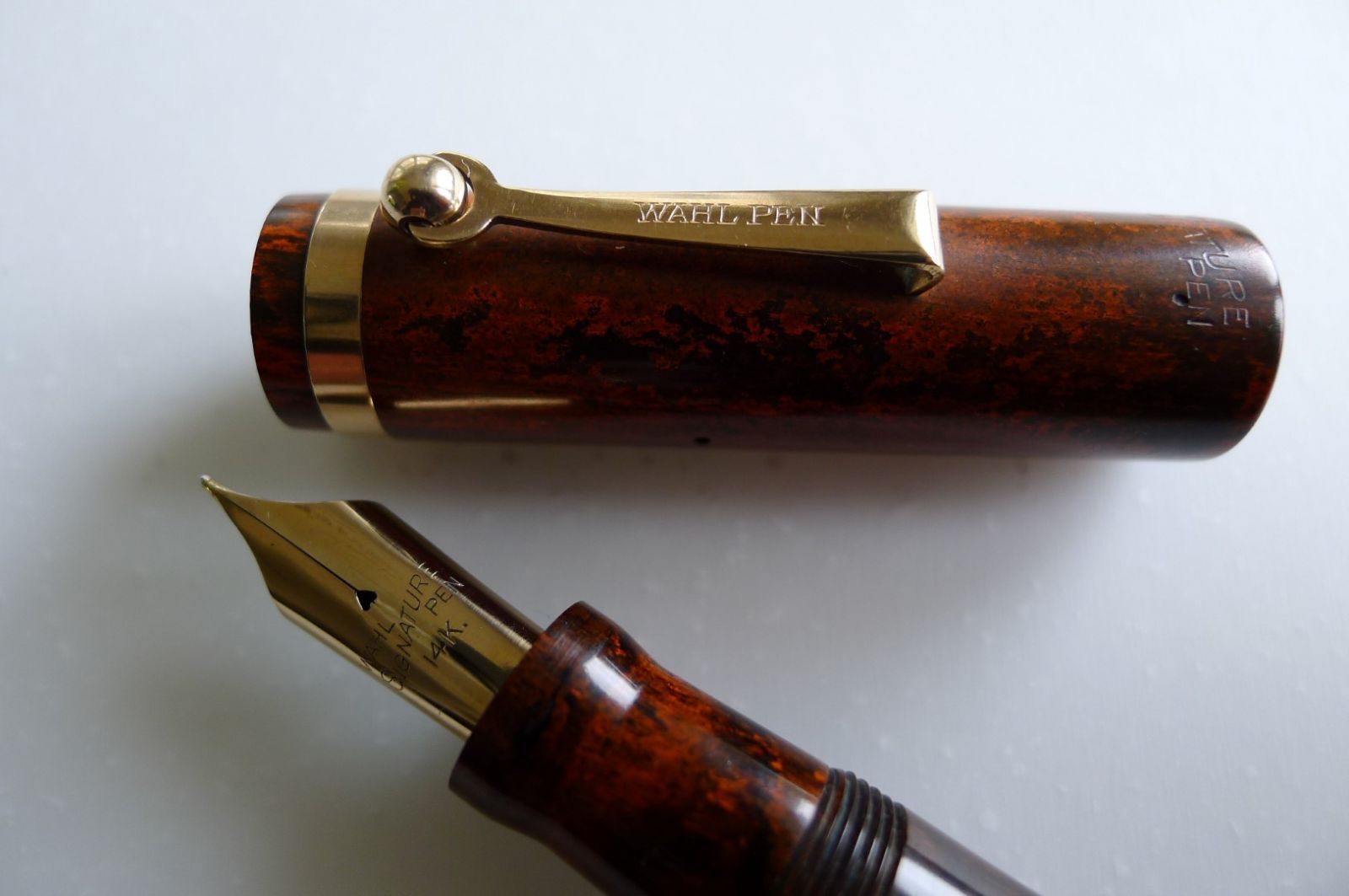 Edited by Innes Cate, 04 August 2016 - 04:19 AM.