A recent find, this has me puzzled because it has an applied gold band on the caps instead of the usual 2 gold-wash grooves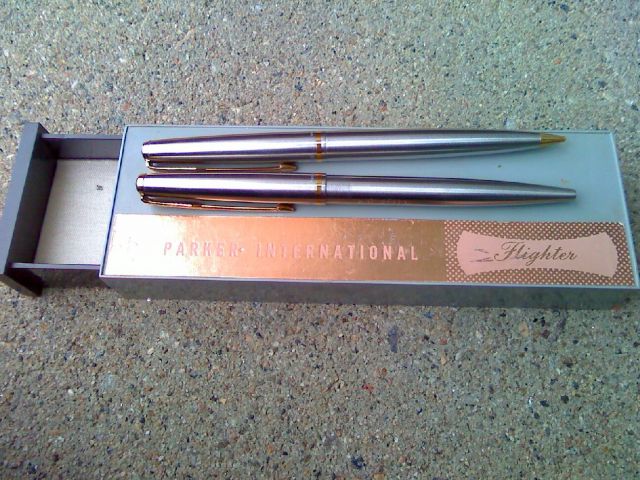 And in this slightly closer view, you may be able to see that the set also has the arrow/halo below the clip, not on the back of the cap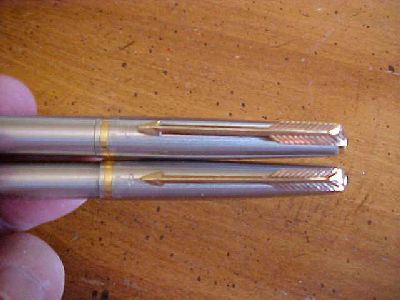 Can anyone put a date on this set? Very early? Bill Acker's 1960 Parker parts list shows gold International caps w/ the arrow/halo below the clip, but doesn't picture the lustraloy caps.
edit: the pencil has the fat rotary mechanism used circa 1958-early 60s.
Edited by matt, 06 October 2012 - 12:32 AM.