Stickered Pink Esterbrook Pastel, later version (I think)
Started by
RickB
,
Dec 12 2016 01:31 PM
Esterbrook
Pastel
Posted 12 December 2016 - 01:31 PM
Enough said. I think it's later because the jewels are pink vs. black.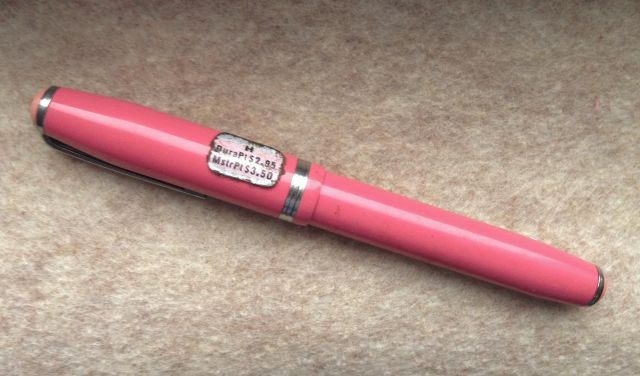 ---
Posted 14 December 2016 - 04:04 AM
Second series of pastel pens. Brighter colors and matching jewels.
---
Posted 14 December 2016 - 05:13 AM
Nice!

"When, in the course of writing events, it becomes self-evident that not all pens are created equal" (Federalist Frank)
We sell quality, known brands at reasonable prices!!
(Use forum code "FPC" to receive an additional discount of 5%!)
http://www.federalistpensonline.com (Online Pen Store)
Like Us on Facebook!
Follow our Group(s) at Linked-In!
---
---
Also tagged with one or more of these keywords: Esterbrook, Pastel
PENS OLD AND NEW

→

Post Your Pen Finds

→


Started by

gweddig

,

25 Jun 2014

esterbrook

,

flo-master

,

51

PENS OLD AND NEW

→

USA "Other": Bexley; Cross; Esterbrook; Carter, Chilton, Moore, Leboeuf, Dunn, Triad, etc.

→


Started by

Brian Cole

,

29 Dec 2013

Esterbrook
0 user(s) are reading this topic
0 members, 0 guests, 0 anonymous users