Sheaffer's Tuckaway pens (short purse-type pens often reflecting the look of typical long models) ran 1940-1950. Quality items, they were not 2nd-tier product.
Pre War, War-Era and Post War (Celluloid, Injection Plastic, Touchdown) pens were made, with the series (is it a series?) ending with the introduction of Thin Model Touchdown in 1951.
Whether one considers the pen collectors often call Tucky to be a series of its own or just "Sheaffer's short version of regular pens", these well lend themselves to collecting.
I figured I'd offer a key image now. I can offer more subsequently. But, I do invite readers to post their own Tuckway pens. Not sure we have enough readers to generate a "post your pens" thread... but time will tell.
Here is a first style set from 1940 or so. No clip. Threaded back end to take the cap for secure posting.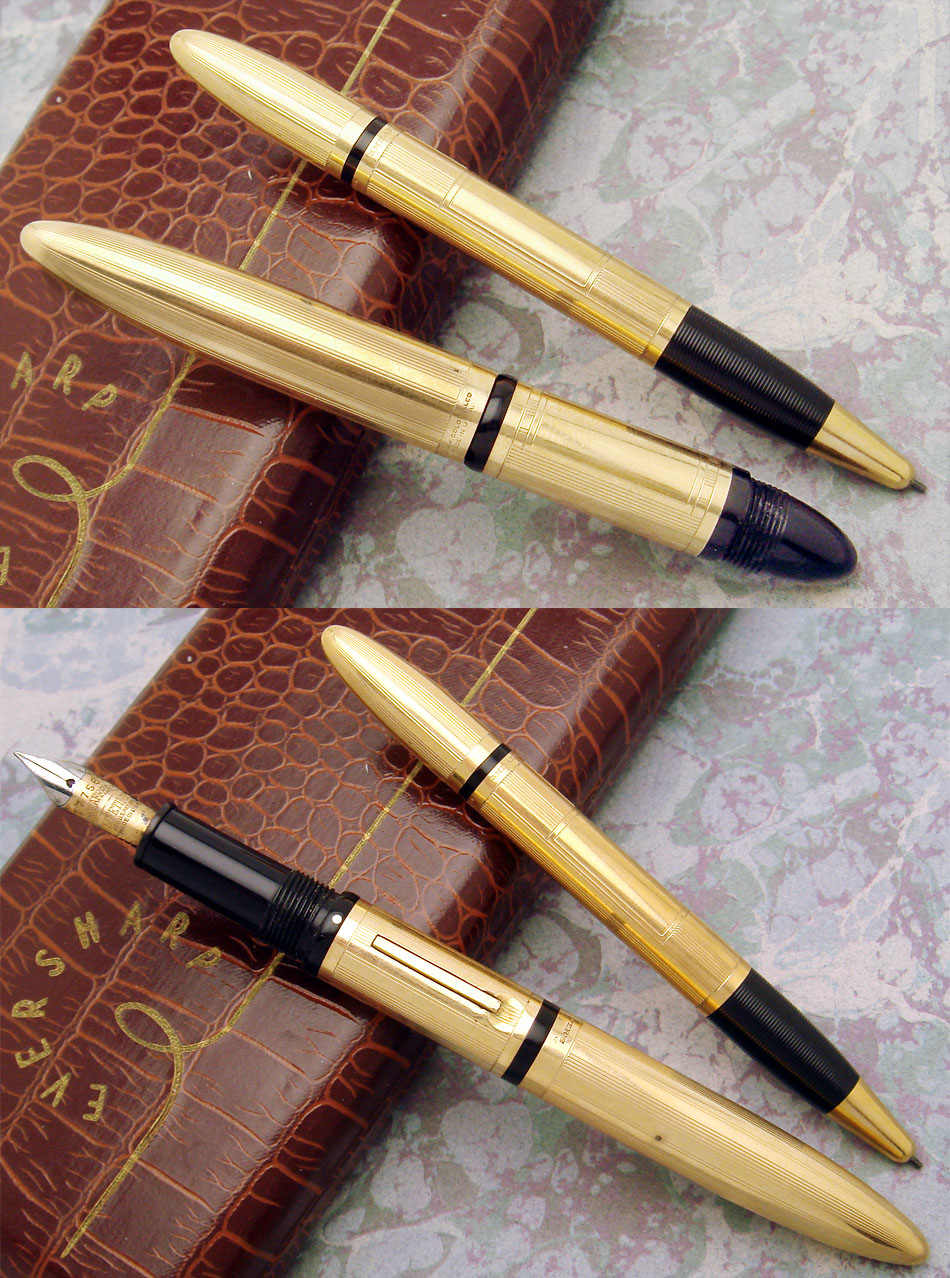 regards
David