I've been very fortunate to find and to acquire from eBay (at near-sumgai prices, I must say) two gorgeous woodgrain Bexleys: one, a Bexley De Luxe in rosewood, and the other, a Bexley Giant.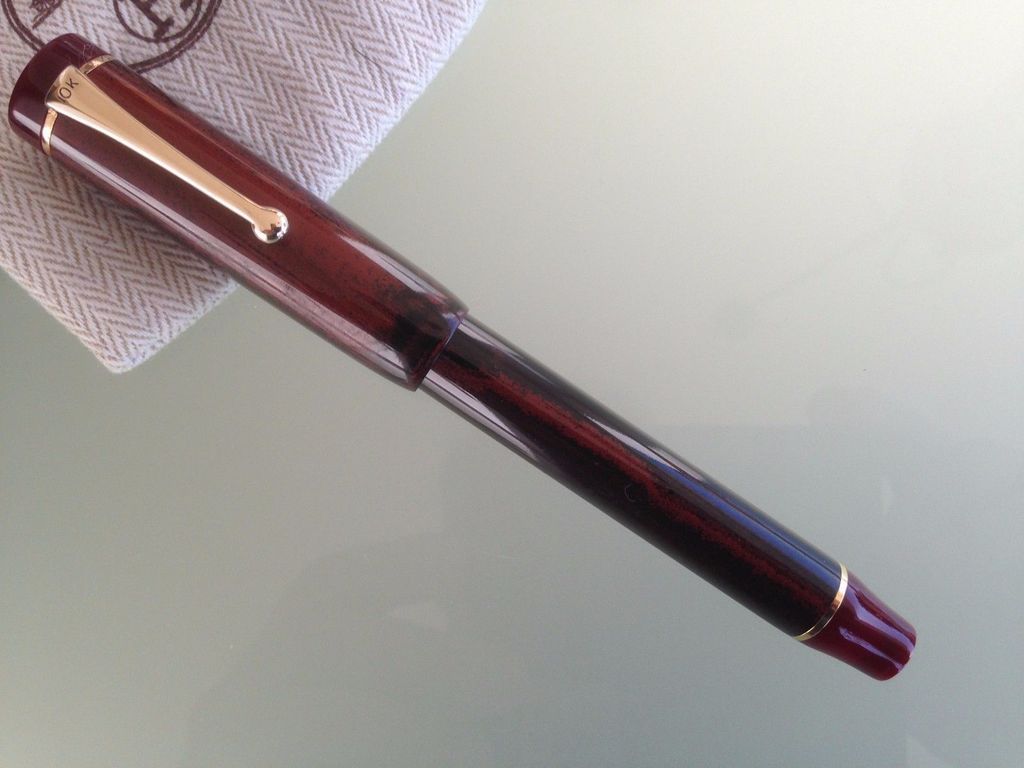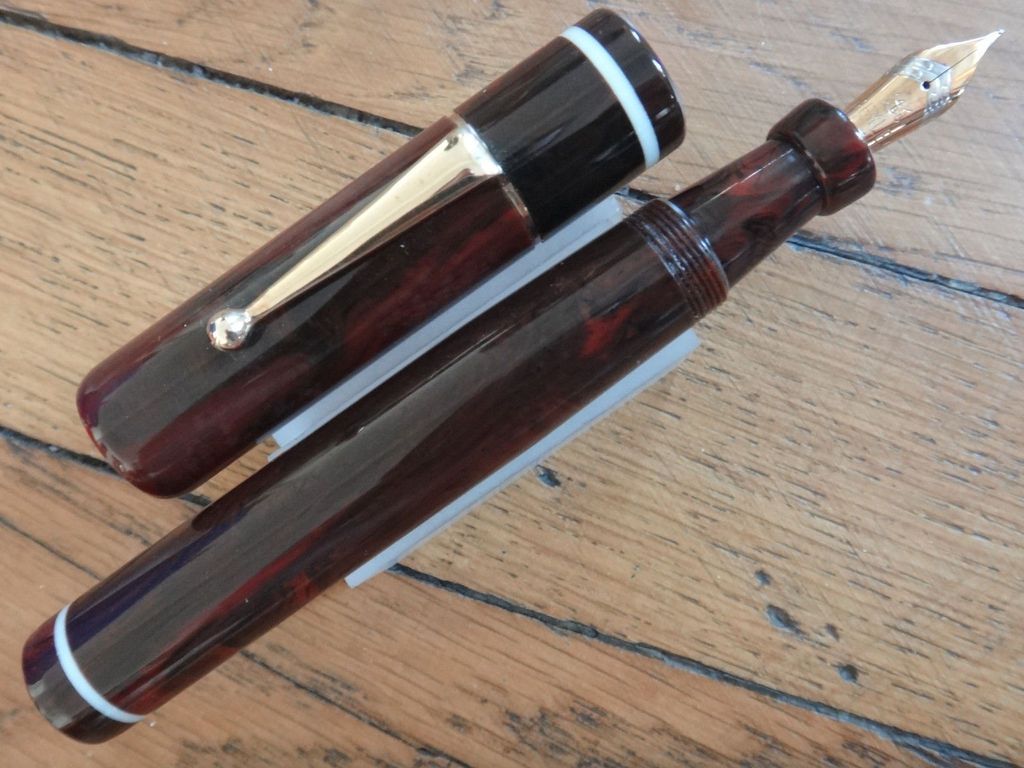 I'm a big fan of woodgrain pens, so these two are prize acquisitions for me, although I might be selling one or the other (there's already a long line of dibs from my pen friends) to fund other purchases.
I think I know enough about the history of the Giant, but the other pen (sold as a "De Luxe") puzzles me a bit, as I've never been able to locate in anywhere in the usual Bexley references online. It looks like a De Luxe and has a 10K clip, but has no wide band. The color is also not listed for the De Luxe. Could this possibly be a prototype, or a later reissue? Any information from Bexley experts would be appreciated.